TRAILER HITCHES
Click on the PART NUMBER to add parts to the "Your Saved Parts" to request a quote.
  Disclaimer: Images may not always be accurate to the part #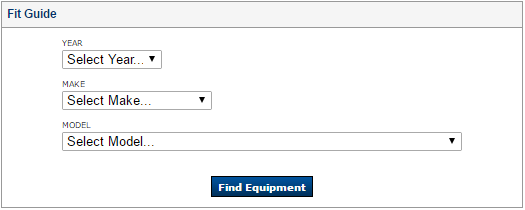 Note: Products found through this fit guide must be manually added to your parts list.
When you have found the required part. Please type in the part number into the form below to add it to the part list.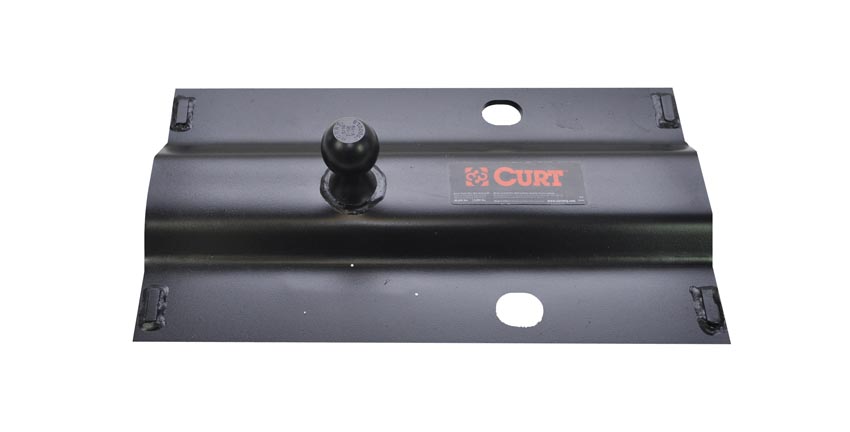 Curt Bent Plate Gooseneck Hitch
| | | | | |
| --- | --- | --- | --- | --- |
| PART NUMBER | DESCRIPTION | STYLE |  HITCH WEIGHT CAP. | GROSS WEIGHT CAP. |
| 16055 | Above-Bed Gooseneck Ball Hitch | Fits Reese Cross-Bed Rails | 6250lbs | 25,000lbs |
Binkley Mini FIfth Wheel
| | | |
| --- | --- | --- |
| PART NUMBER | DESCRIPTION | APPLICATION |
| FW0001 | 5th Wheel Binkley Holland Single-Pivot, 12" Dia., 32,000lb Cap. | Commercial |
| FW0002-45 | 5th Wheel Binkley Double-Pivot, 12" Dia. 32,000lb Cap. | Commercial/Off-Road |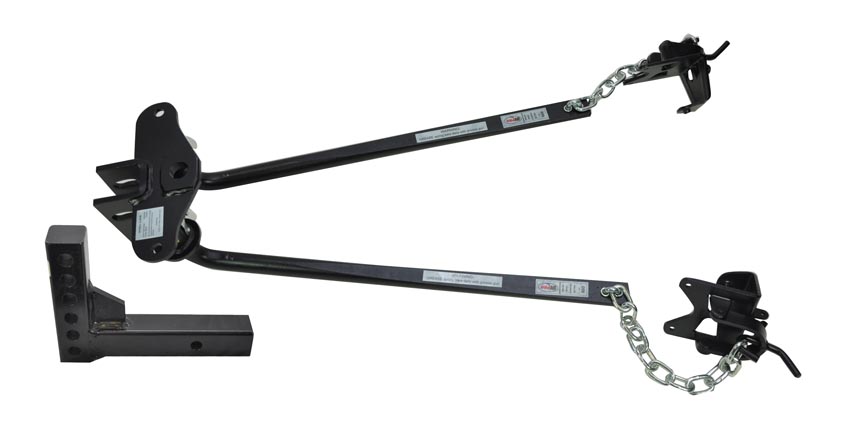 Weight Distribution Hitches
| | | | | |
| --- | --- | --- | --- | --- |
| PART NUMBER | DESCRIPTION | Style | G.T.W | T.W |
| 31421 | Husky Complete Weight Distribution Hitch | Round Bar | 6000lbs | 600lbs |
| 31422 | Husky Complete Weight Distribution Hitch | Round Bar | 8000lbs | 800lbs |
| 22-8300 | RV-Pro Weight Distribution Hitch | Trunnion | 10,000lbs | 600lbs |
| 22-8200 | RV-Pro Weight Distribution Hitch | Round Bar | 10,000lbs | 600lbs |
| 22-8202 | RV-Pro Weight Distribution Hitch | Round Bar | 10,000lbs | 1000lbs |
Gooseneck Hitch Insert Ram
| | | | |
| --- | --- | --- | --- |
| PART NUMBER | DESCRIPTION | CAPACITY | APPLICATION |
| 9476 | Bulldog Under-Bed Gooseneck Hitch, No Install Kit Required | 30,000lbs | 2013-2015 Dodge 3500 |
| 9477 | Bulldog Under-Bed Gooseneck Hitch, No Install Kit Required | 30,000lbs | 2014-2015 Dodge 2500 |
5th Wheel Hitches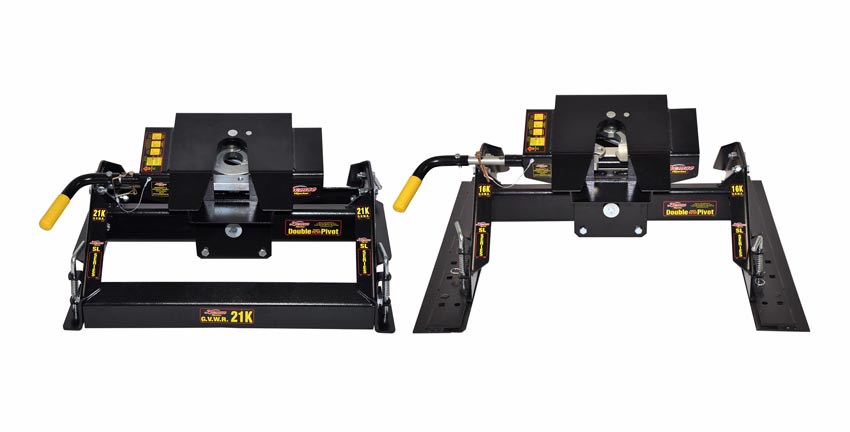 Demco / Hijacker
PART NUMBER
DESCRIPTION
TOWING CAP.
14-2022
Demco 5

th

 Wheel Hitch, Double Pivot, 4 Vertical Height Adj., Incl. In-Bed Rails, Long/Short Box Application

16,000lbs

14-2024
Demco 5

th

 Wheel Hitch, Double Pivot, 4 Vertical Height Adj., Incl. In-Bed Rails

21,000lbs
Demco 5th Wheel Hitch Mounting Kits
PART NUMBER
DESCRIPTION
APPLICATION
14-0523
5

th

 Wheel Hitch Mount Kit, Fits 6 ½' & 8' Bed, Incl. Mega Cab (4x2, 4x4)

2014-2015 Dodge Ram 1500

14-9329
5

th

 Wheel Hitch Mount Kit, Fits 6 ½' & 8' Bed, Incl. Bolt-On Brackets & Hardware, Drilling Required

2009-2014 Dodge Ram UL

14-9256
5

th

 Wheel Hitch Mount Kit, Fits 6 ½' & 8' Bed, Incl. Hardware, No Drill

2011-2015 Ford F-150, F-250, F-350, F-450 SD
Frame Mounting Bracket Kits Guide
FORD
VEHICLE
UMS-Series
Under Bed Mount
Premier-Series
SL-Series
24" Head Only
2011-2015 F250/350 "Super Duty" (6 ½' & 8' Boxes)

8551000

8552000

8553000

2011-2015 F450 "Super Duty" (6 ½' & 8' Boxes)

8551005

8552000

8553000

2005-2010 F250/350 "Super Duty" (6 ½' & 8' Boxes)

8551000

8552001 or 8552002

8553001

2008-2010 F450 "Super Duty" (6 ½' & 8' Boxes)

8551005

8552001 or 8552002

8553001

2004-2014 F150 (6 ½' & 8' Boxes)(NOT for 5 ½' box installs)

8551000

8552003 or 8552004

8553002

2001-07 F450/550 "Chassis Cab"

N/A

8552005

Not Recommended

1999-2004 F250/350 "Super Duty" (6 ½' & 8' Boxes)

8551000

8552006

8553003 

1992-98 F350 (6 ½' & 8' Boxes)

N/A

8552005

8553003

1997-98 F250 "Heavy Duty" (6 ½' & 8' Boxes)

N/A

8552005

8553003

1997-03 F250 "Light Duty" (6 ½' & 8' Boxes)

N/A

8552009

8553004

1997-2003 F150 (6 ½' & 8' Boxes)

N/A

8552009

8553004

1989-96 F150/250 (6 ½' & 8' Boxes)

N/A

8552005

8553005

2000 & earlier Ranger (6 ½' Boxes)

N/A

N/A

8553006

1973-88 F Series (6 ½' & 8' Boxes)

N/A

8552005

8553003
CHEVROLET/GMC
VEHICLE
UMS-Series
Under Bed Mount
Premier-Series
SL-Series
24" Head Only

2015 Silverado/Sierra 1500 (6 ½' & 8' Boxes only)

8551007

8552027

8553014

2011-2015 Silverado/Sierra 2500 & 3500 HD (6 ½' box only)

8551002

8552011

8553007

2011-2015 Silverado/Sierra 2500 & 3500 HD (8' box only)

8551003

8552011

8553007

2001-2010 Silverado/Sierra 2500 & 3500 HD (6 ½' & 8' Boxes) (Includes New Body Style)

8551004

8552009 or 8552012

8553004

2007-2014 Silverado & Sierra 1500 (6 ½' and 8' Box) (tube frame)

8551005

8552009 or 8552013

8553004

1999-2007 Silverado & Sierra 1500 / 2500 (6 ½' & 8' Boxes)

8551004

8552009

8553004

2001-07 Silverado/Sierra 1500 HD (6 ½' & 8' Boxes)

8551004

8552009

8553004

1988-2001 3500 (6 ½' and 8' Box)

N/A

8552009

8553009

1988-98 1500 / 2500 (8' Box)

N/A

8552009

8553009

1988-98 1500 / 2500 (6 ½' Box)

N/A

8552009

8553009

1987 & earlier S-10 (6 ½' Box)

N/A

N/A

8553003

1987 & earlier (6 ½' & 8' Boxes)

N/A

8552014

Not Recommended
DODGE
VEHICLE
UMS-Series
Under Bed Mount
Premier-Series
SL-Series
24" Head Only

2009-2014 Ram 1500 (6 ½' & 8' Boxes) No Air Suspension

N/A

8552022

8553010

2002-2008 Ram 1500 (4x2 & 4x4)(6 ½' & 8' Boxes)(Includes Mega Cab)

8551005

8552015 or 8552016

8553004

2014-2015 Ram 2500 (4x2 & 4x4)(6 ½' & 8' Boxes) (Includes Mega Cab)

N/A

8552025

N/A

2013 Ram 2500 (4x2 & 4x4)(6 ½' & 8' Boxes) (Includes Mega Cab)

8551005

8552015 or 8552023

8553004

2003-2012 Ram 2500 (4x2 & 4x4)(6 ½' & 8' Boxes) (Includes Mega Cab)

8551005

8552015 or 8552016

8553004

1999-2007 Silverado & Sierra 1500 / 2500 (6 ½' & 8' Boxes)

8551004

8552009

8553004

2013-15 Ram 3500 (4x2 & 4x4)(6 ½' & 8' Boxes) (Includes Mega Cab)

8551006

8552026

8553013

2003-2012 RAM 3500 (4x4 only)(6 ½' & 8' Boxes) (Includes Mega Cab)

8551005

8552015 or 8552016

8553004

2003-2012 Ram 3500 (4x2 only)(6 ½' & 8' Boxes) (Includes Mega Cab)

8551005

8552017

8553004

1994-2001 Ram 1500/2500/3500

N/A

8552009

8553003

1994-2002 Ram 2500/3500 (6 ½' & 8' Boxes)

N/A

N/A

8553003

1993 & earlier Ram (6 ½' & 8' Boxes)

N/A

8552014

8553003

2005 Dakota (6 ½' Box)

N/A

8552019

8553003

2003-04 Dakota (6 ½' Box)

N/A

8552005

8553003

2002 & earlier Dakota

N/A

8552009

8553003
TOYOTA
VEHICLE
UMS-Series
Under Bed Mount
Premier-Series
SL-Series
24" Head Only

2001 & earlier Tacoma

N/A

N/A

8553012

2001-06 Tundra (6 ½' & 8' Boxes)

N/A

8552009

Not Recommended

2007-2014 Tundra (6 ½' & 8' Boxes)

N/A

8552020

N/A

2000 & earlier T100

N/A

8552009

8553012
NISSAN
VEHICLE
UMS-Series
Under Bed Mount
Premier-Series
SL-Series
24" Head Only

2004-07 Titan (6 ½' & 8' Boxes)

N/A

8552021

N/A

2008 Titan (8' Box Only)

N/A

8552021

N/A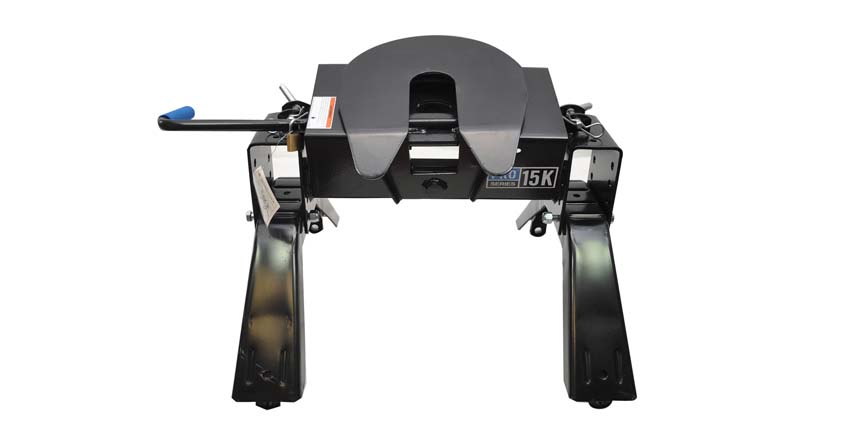 Reese - Pro Series
PART NUMBER
DESCRIPTION
PIN WEIGHT CAP.
TOWING CAP.
INSTALL KIT #
23-9001
Replaced By #R30128 (5

th 

Wheel Hitch, 13"-17" Adj. Height, Single Pivot, Incl. Rails & Install Kit)

3750lbs

15,000lbs

30035

30855
Pro Series 5

th

 Wheel Hitch, 13"-17" Adj. Height, Double Pivot

4000lbs

16,000lbs

30035

30857
Pro Series Slider 5

th

 Wheel Hitch, 13"-17" Adj. Height, Double Pivot

4000lbs

16,000lbs

30035

30128
Replaced By #30093 (Pro Series 5

th

 Wheel Hitch, 13"-17" Adj. Height, Double Pivot)

3750lbs

16,000lbs

30035

14-5005
R16 Series 5

th

 Wheel Hitch, 14"-18" Adj. Height, Sidewinder Compatible, Single Pivot, No Rails

4000lbs

16,000lbs

30035

30121

Pro Series 5th Wheel Hitch, Incl. Slider, 13"-17" Adj. Height, Double Pivot

5000lbs

20,000lbs

30035

30119
Pro Series 5

th

 Wheel Hitch, 13"-17" Adj. Height, Double Pivot

5000lbs

20,000lbs

 

95-0089
Pro Series 5

th

 Wheel Hitch, No Rails

6250lbs

25,000lbs

30035