Any items marked for clearance will appear on this page.
Please note that

all prices are final

, and that all items are

non-refundable and non-returnable

.
For more information, call us at 780-645-6998 or email us at info@trailercanada.com
7,000lb Flexiride Axle Narrow Profile
This axle can be used to build a water hauling trailer. Net weight capacity in a single axle with 16″ wheels and tires will be approximately 6,000lbs.
Applicable Dimensions as Follows:
Hub Face to Hub Face: 54 1/2″
Outside of Frame to Outside of Frame: 38 5/8″
Features Adjustable Height Suspension Arm (Spline)
Comes with 8 Bolt Idler Hubs
PART NUMBER
DESCRIPTION
PRICE
EFD7001

7,000lb Flexiride Axle Narrow Profile

$498.00

$878.00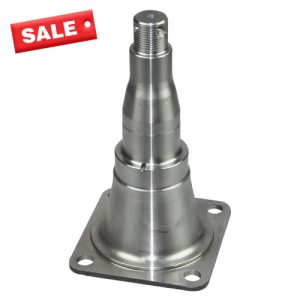 Trailer Spindle 8K Straight
AXLSS38017Z
PART NUMBER
DESCRIPTION
PRICE
AXLSS38017Z

Spindle 8K Straight, goes with Oil Bath Hubler (Part# 8-287-14) 

$25.75

 

$36.75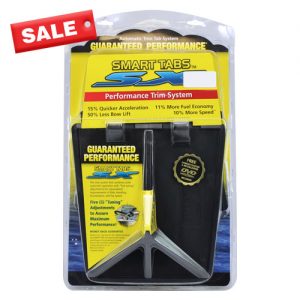 Smart Tabs SX Tab Set 12-15′
SX9510-30-BL
PART NUMBER
DESCRIPTION
PRICE
SX9510-30-BL

Smart Tabs 

SX Tab Set, 12 – 15′ Boat 25 – 35 HP, 2 Stroke

$116.00

$186.00

Hopkins Smart Hitch Camera and Sensor System
50234
PART NUMBER
DESCRIPTION
PRICE
50234

Hopkins Smart Hitch Camera and Sensor System

$149.00

$169.00

Turning Point Hustler Aluminum Propellers
21432311
PART NUMBER
DESCRIPTION
PRICE
21432311

Turning Point Propeller, 3-Blade, Aluminum, RH, 13 ¼" X 23", LE1-1323/LE2-1323, Use Hub Kit 0710

$122.59

 

$172.59

Turning Point Hustler Aluminum Propellers
21432111
PART NUMBER
DESCRIPTION
PRICE
21432111

Turning Point Propeller, 3-Blade, Aluminum, RH, 13 ¼" X 21", LE1-1321/LE2-1321, Use Hub Kit 1110

$122.59

 

$172.59

Turning Point Hustler Aluminum Propellers
21431911
PART NUMBER
DESCRIPTION
PRICE
21431911

Turning Point Propeller, 3-Blade, Aluminum, RH, 13 ¼" X 19", LE1-1319/LE2-1319, Use Hub Kit 0312

$122.59

 

$172.59

Turning Point Hustler Aluminum Propellers
21431711
PART NUMBER
DESCRIPTION
PRICE
21431711

Turning Point Propeller, 3-Blade, Aluminum, RH, 13 ¼" X 17", LE1-1317/LE2-1317, Use Hub Kit 0712

$122.59

 

$172.59

Turning Point Hustler Aluminum Propellers
21431511
PART NUMBER
DESCRIPTION
PRICE
21431511

Turning Point Propeller, 3-Blade, Aluminum, RH, 13 ¼" X 15", LE1-1315/LE2-1315, Use Hub Kit 0212

$122.59

 

$172.59

Turning Point Hustler Aluminum Propellers
21431311
PART NUMBER
DESCRIPTION
PRICE
21431311

Turning Point Propeller, 3-Blade, Aluminum, RH, 14" X 13", LE1-1413/LE2-1413, Use Hub Kit 0911

$122.59

 

$172.59

Turning Point Hustler Aluminum Propellers
21431111
PART NUMBER
DESCRIPTION
PRICE
21431111

Turning Point Propeller, 3-Blade, Aluminum, RH, 14" X 11", LE1-1411/LE2-1411, Use Hub Kit 0811

$133.00

 

$183.00

Disc Brake 13″ 8 on 6 1/2″
T2HRCM13378DAC
PART NUMBER
DESCRIPTION
PRICE
T2HRCM13378DAC

Disc Brake 

13″ 8 On 6-1/2″ – Dacromet W/Stainless, 7,000 Lbs; Unpacked

$599.00

$698.00

Adco Tyvek 5th Wheel RV Cover 23-25 1/2′
87543
PART NUMBER
DESCRIPTION
PRICE
87543
Tyvek 5th Wheel Cover, 23 – 25 ½'

$419.00

$449.00

Adco Tyvek 5th Wheel RV Cover 26-28 1/2′
87538
PART NUMBER
DESCRIPTION
PRICE
87538
Tyvek Travel Trailer Cover, 26 – 28 ½'

$451.00

$575.50

Adco Tyvek 5th Wheel RV Cover 22-24′
87536
PART NUMBER
DESCRIPTION
PRICE
87536
Tyvek Travel Trailer Cover, 22 – 24'

$368.00

$398.55

Samlex 100W Solar Charging Kit
SRV-100-30A
PART NUMBER
DESCRIPTION
PRICE
SRV-100-30A
100W Solar Charging Kit, 30 Amp Controller, c/w Hardware & Wiring

$499.00

$599.00

Samlex 150W Solar Charging Kit
SRV-150-30A
PART NUMBER
DESCRIPTION
PRICE
SRV-150-30A
150W Solar Charging Kit, 30 Amp Controller, c/w Hardware & Wiring

$614.00

$714.00

ST205/75R15 Silver Mod Wheel
155DM-205BC
PART NUMBER
DESCRIPTION
PRICE
155SDM-205BC
ST205/75R15 Silver Mod Wheel, 15" X 6", 5 On 4.5", 1,820LB Cap.

$139.00

$169.00

Suburban Water Heater 60,000BTU
09-0109
PART NUMBER
DESCRIPTION
PRICE
09-0109
Suburban On-Demand Water Heater, LP, 60,000 BTU,

12 ½" H X 12 ½" W X 20" D, Freeze Protection, Installs With Or Without Door, Access Panel And Vent Cap Are Needed When Replacing Suburban Or Atwood Tanks, Non-Portable

$924.00

 

$1056.87

Toolbox Underbody Mount
UBT1818-48
PART NUMBER
DESCRIPTION
PRICE
UBT1818-48
Toolbox, Underbody Mount, 18" Height X 18" Depth X 48" Length, Granite Coat Textured Powder Coat

$486.00

$521.00

Dirt Devil Central Vacuum 1500
04-4001
PART NUMBER
DESCRIPTION
PRICE
04-4001
Dirt Devil Central Vac 1500

$329.00

$379.00

Adjustable Ball Mount
MXV9000R
PART NUMBER
DESCRIPTION
PRICE
MXV9000R
Adjustable Ball Mount, 6-Hole, 6″ Drop, Includes 1 7/8″ (6K Cap.), 2″ (7.5K Cap.), & 2 5/16″ (10K Cap.) Ball

$129.00

$160.00

Coleman Folding Solar Charger
19593
PART NUMBER
DESCRIPTION
PRICE
19593
Coleman Folding Solar Charger, 7.5 Watt, Fully Weatherproof, Ideal for Charging Any USB Device

$45.00 

$59.95

Adjustable Eye Assembly
RTB18628
PART NUMBER
DESCRIPTION
PRICE
RTB18628
Adjustable Eye Assembly

$46.33

 

$56.33